Faculty Get 21st Century Teaching Headstart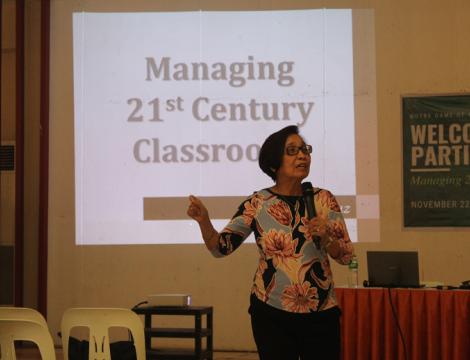 Faculty Get 21st Century Teaching Headstart
---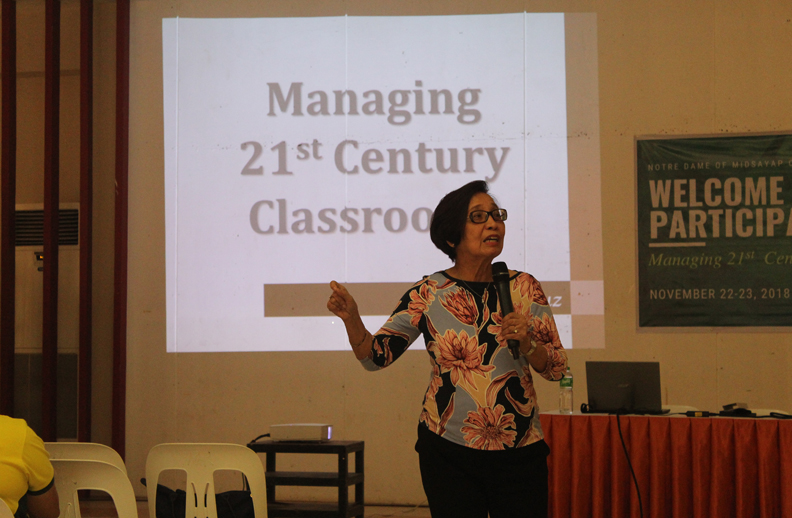 Much have been told and shared about raising millennials. Some are amazing encounters of the "it" generation of learners while most are downright anecdotes of unfavorable hashtags. Facilitating new age learners indeed has become a mighty challenge most especially to educators who are mostly a generation backward. Educational institutions global-wide exhaust initiatives to address this phenomenon.
            As the premier and leading school in the Cotabato province, NDMC takes the responsibility of equipping its faculty with the time-relevant competencies to handle and succeed literacy with the 21st century learners.
            Sibs Publishing House, in cooperation with NDMC and participating DepEd teachers conducted a 2-day seminar-workshop last November 22-23, 2018 at the Primera Function Hall. The resource person was Mrs. Gloria Luna-Cruz, a renowned speaker in the field of pedagogical advancement and reinforcement. The seminar-workshop was custom fit to address the issues on managing the 21st century classrooms as evidenced by the millennial students of challenging perspectives and technology driven dispositions. The NDMC faculty got a full realization to review, assess and retool their capabilities to manage new age learners with practical wisdom, strategies and classroom and dynamic student management. The topics during the seminar-workshop included appropriate strategies to reinforce desired behaviors in the classroom, ways to get to know students better, creating positive climate and building strong relationships in the classroom, establishing continuity, connectedness and consistency in building s positive classroom climate.
            Cruz ended her talk with the reminder to the personnel that the essence of teaching is getting into the shoes of the learners and take flight with them to succeed.
---