LET 2017 results still above the National Passing Rate
Submitted by

CED

on Wed, 08/15/2018 - 16:56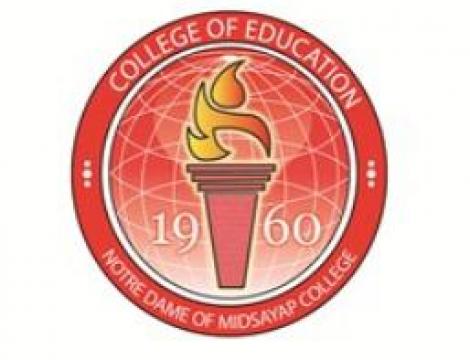 LET 2017 results still above the National Passing Rate
By Ruby Rose C. Pendon, BSED- English III
The Licensure Examination for Teachers (LET) is the national qualifying examination for professional teachers in the Philippines mandated by Republic Act No. 7836 otherwise known as the Philippine Teachers Professionalization Act of 1994.
This examination is held twice a year, one in March and another in September. This exam is divided into three tests: General Education, Professional Education, and Content Courses.
Recently, the Professional Regulation Commission released its official list of new professional teachers. For the September 2017 Licensure Examination for Teachers, NDMC achieved a considerable passing rate for both BSED and BEED takers. Thirty-nine (39) BSED graduates, twelve (12) BEED graduates and sixteen (16) BSED- Unit Earners have been added to the set of licensed teachers. The BSED boasts a 77.78% passing rate which is way above the national passing rate of 46. 37%. Also, the BEED gained a 35.48% finish which is also above the national passing rate of 26.33%.
Indeed, it is not an easy road for the takers. Prior to the scheduled examination, they dedicated their time in the rigorous review.
In addition, with the purpose of increasing the knowledge of the subject matter and test taking skills, the College of Education organized an Enhancement Program where professors and instructors collaboratively conducted series of lectures and practice test activities for the students.
The new professional teachers are the following:
Elementary:
AGUSTIN, Kryzel Karen C.,  LPT
CHAN, Myren Grace B., LPT
CUDO, Cherrylou D. LPT*
DE GUZMAN, Jenifer C., LPT
DELA  VIŇA,  Sylvia Jane P., LPT
DIMASU-AY, Rhona Joy L., LPT
ESPIRITU, Kate Bernadette G., LPT
LABIANG, Lanelyn A., LPT
MADALAG, Liza Mae A., LPT
 PALMA, Claudine Pearl V., LPT
SINDE, Saica G., LPT
SINGCO, Paul Christian C., LPT
TARONGOY, Ida Beth S., LPT
Secondary:
ALMENDRAS, Karl J., LPT*
ANITO, Catherine Claire B., LPT
BANESIO, Anthony C., LPT
BARTOLABA, Ermelene B., LPT*
BELARMINO, Faith Angeline A., LPT
CAALIM, Irish Viviene B., LPT
CAALIM, Kristen T., LPT
DACULA, Christine T., LPT*
DE CASTILLO, Resalyn C., LPT
DELOS SANTOS, Odessa Y., LPT
DONASCO, Marie  May I., LPT
DUTERTE, Rogelie Rose R., LPT
FABIA, Maria Princess J., LPT
FABIA, Rex L., LPT
FABILA, Apple Joy B., LPT
FERRAREN, Lenmae Y., LPT
FRANCISCO, Vanessa Kristine A., LPT
GONZALES, Ma. Kaye Alexis G., LPT
GUARIÑO, Gabriel S., LPT*
GUIBANI, Manilyn E., LPT
JABIDO, Julie Ruzzieth C., LPT
JOROLAN, Jesthyl O., LPT
JUGOS, Wilmor Joseph M., LPT
LUTAO, Mary Grace C., LPT*
MOSKITO, Clarez Charity P., LPT
MOSTRALES, Rutchelle M., LPT*
NEQUINTO, Lyzlie G., LPT
ORTEGA, Sheena A., LPT
OBANDO, Haidee C., LPT*
OSMAN, Ritchelle M., LPT*
PADERES, Febia May S., LPT
PADRIQUELA, Klarizel Mae R., LPT
PAGADUAN, Danilo Jr, L., LPT
PORRAS, Carmelyn L., LPT
QUIJANO, Pat  O., LPT*
SABRAN, Hervie Jake N., LPT
SIAPNO, Joseph Philip  J., LPT
SUAN, Janice P., LPT*
SU-AY, Rosemarie V., LPT*
SUMOG-OY, Lani Velle O., LPT
TABIANO, Vera Mae Keenne G.,  LPT
TAPANDING, Lahmudin K., LPT
TOLENTIN, Michael  S., LPT
VILOAN, Dyan Grace S., LPT
Secondary (Unit Earners)
ABAS, Norhanie M., LPT.
BALABA, Primrose A.,  LPT
BETIL, Riza R., LPT
CORDOVERO, Erna A., LPT
EQUIA, Charizze Ann C., LPT
 ESPIRITU, Anna Marie R., LPT
EUGENIO, Herbert Anthony L., LPT
FALLORINA, Vanessa Grace V., LPT
 GATERA, Estepanny Q., LPT
 LINAMAS, Cherie Rose E., LPT
MILITAR, Mary Cherry M.,  LPT
 OPEŇA, Gerald A., LPT
 QUIMOT, Merilou O., LPT
RAZ, Ryan C.,  LPT
SERRANO, Nikki M., LPT*
SILONGAN, Hamida L., LPT
TALHA, Jazel C., LPT
TOJEMBARA, Ainee T.,  LPT
ZULLA, RICKY T., LPT
*March 2017 LET Passers