MUTYA NG PIGKAWAYAN
Submitted by

CED

on Wed, 08/15/2018 - 14:44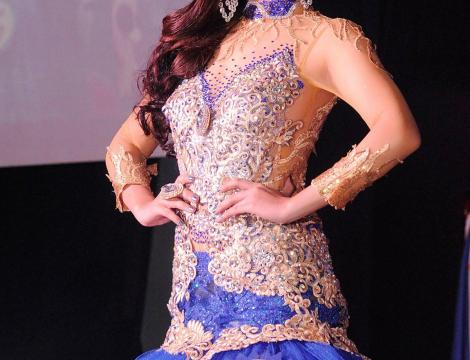 Cortez, Bueno dominate Mutya ng Pigcawayan 2017
By Colleen Kaye G. Genova, BSED-English III
The Notre Dame of Midsayap College continues to lead the local pageant scene, winning yet another crown.
Senior BSED- English students Crisha Joy E. Cortez was crowned Mutya ng Pigcawayan 2017, while Ain B. Bueno bagged the First Runner-up spot during the pageant night held at Notre Dame of Pigcawayan Gymnasium on October 18, 2017.
Aside from the crown, Cortez was also awarded Best in Production Number, Best in Official Uniform, Best in Gown, Best in Swimsuit and Best in Interview.
Bueno shared that her experience as a Mutya ng Pigcawayan 2017 candidate is not about rivalry but more on making new friends and gaining beautiful experiences. "The whole journey is not easy. It involves self-discipline and time management," she added.
Cortez also said, "That night was a dreamlike reality. Truly, God blesses me and I feel thankful up until now for all the answered prayers and paid-off sacrifices. I feel proud of myself for stepping out of my comfort zone and taking the chance to go and realize my dream. The crown on my head represents the hardships and sacrifices that I have been through throughout the Mutya journey."
And, Cortez ends her statement with, "You do not win or lose in competitions, you win and learn."