CED leads book donation activity, hopes to improve students' functional literacy
Submitted by

nd-admin

on Thu, 11/21/2019 - 08:41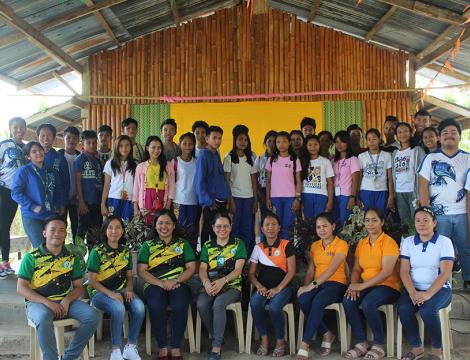 In celebration of the National Literacy Month last September and in preparation for the National Literacy Month in November, the College of Education together with the English Circle Organization conducted a book-giving activity at Cawilihan Extension- Katalicanan High School, Barangay Cawilihan, Aleosan, Cotabato on September 20.
            This activity seeks to promote community participation to enhance the reading skills and literacy of the students in North Cotabato.
            The activity became possible through the initiative of the English Circle Organization (EC) that solicited used yet still functional books from NDMC students, faculty, staff and private individuals. Through the help of the generous donors, EC was able to collect and distribute 412 books for the 130 students of the said school.
            Over the years, the Philippines has consistently made a significant stride in its functional literacy rate. Functional literacy, as defined by the National Statistics Authority, is the level of literacy which includes not only reading and writing but also numeracy skills that would help people cope with the daily demands of life. Based on the 2013 Functional Literacy, Education and Mass Media Survey (FLEMMS), the country registered a 90.3% rate, which means that nine out of every 10 Filipinos aged 10-64 were functionally literate (World Vision/Updated January 24, 2019).
            While the literacy rate showed the country's improvement from the past years, the figures would tell us that the work is far from over.  The remaining gap reflected in the report above shows that more effort must be done to address this imperative issue.
            This book donation activity is a constant pledge for all of us to continually create programs that will be deemed instrumental for the improvement of the country's functional literacy, and most especially, for the well-being of the Filipino children.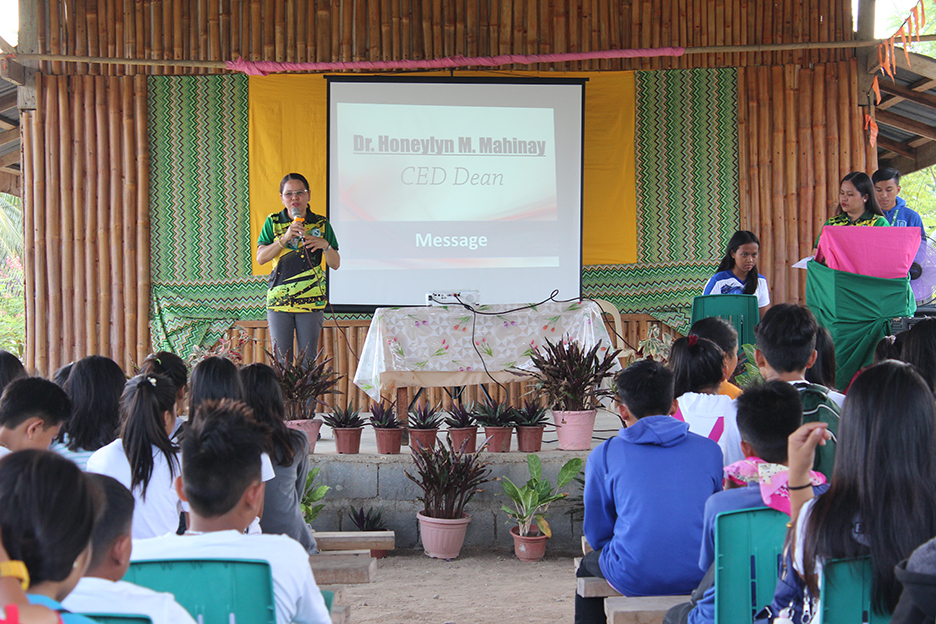 (Dr. Mahinay speaks before the faculty and students of Cawilihan Extension Katalicanan HS about the importance   of education and reading literacy.)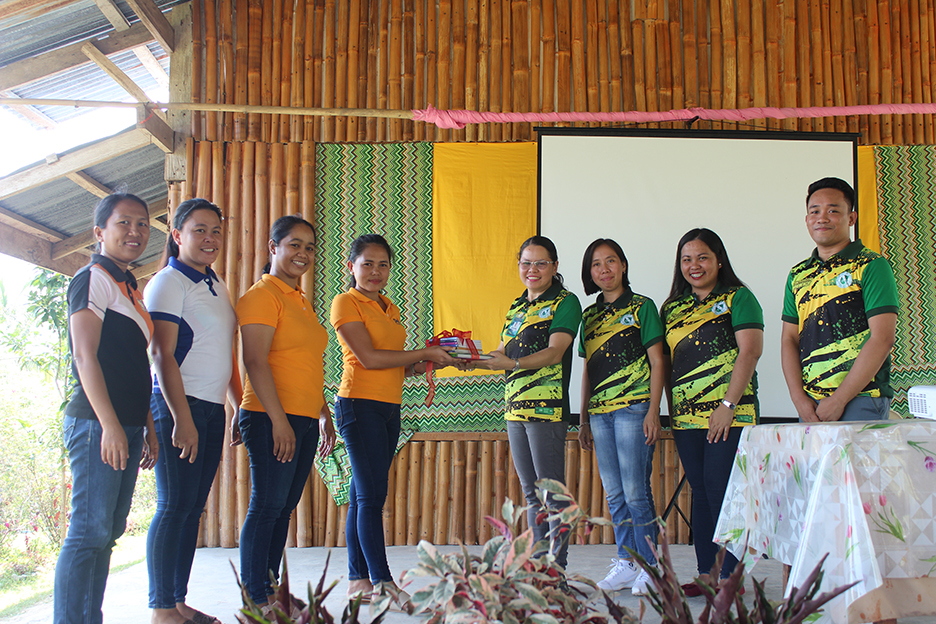 (Ms Frietchzel Love C. Beldia, LPT, a faculty of Cawilihan Extension Katalicanan HS (4th person from left) receives the books from Dr. Mahinay together with the faculty and staff of Cawilihan Extension and NDMC-CED respectively.)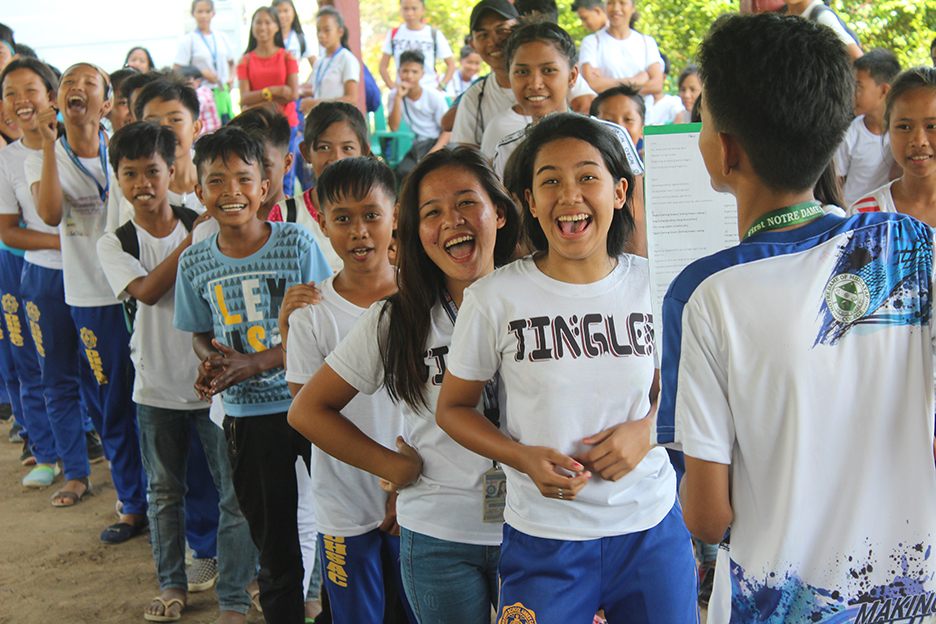 Students of Cawilihan Extension Katalicanan HS actively engaged themselves in the differemt fun-filled and   academic-oriented games prepared by the English Circle Officers
The members of the faculty of Cawilihan Extension and NDMC-CED posed for a photo opportunity together with the Grade 9 students and English Circle Offices