3 CITE Faculty join in Creative Animation colloquium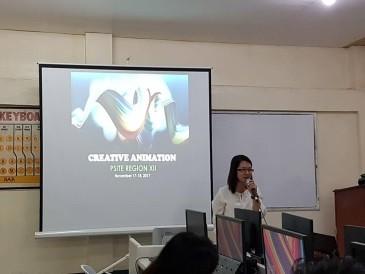 By Michaelangelo B. Serrano, MIT and Rhino D. Cartagena, MIT
---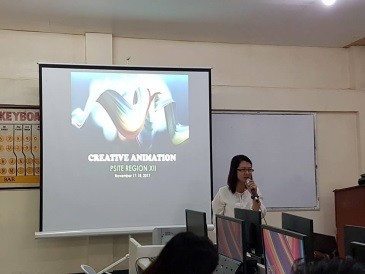 The College of Information Technology and Engineering sent three (3) faculty for a two-day seminar cum workshop on Creative Animation on November 17-18, 2017 at Holy Trinity College, General Santos City. This is anchored with the different plans and programs of the Philippine Society of Information Technology Educators (PSITE) XII. The organization continues to serve as a venue for the optimization and development of faculty members, curricula, projects, research, resources, linkages, and assistance in policy formulation related to IT education.           
     Prof. Charisse S. Ronquillo, HTC Program Head for BSCS and IT welcomed the delegates. Then, the first part of the event kicked off covering the areas on the introduction to animation using Photoshop.
The resource speaker demonstrated the necessary tools and techniques used in Photoshop an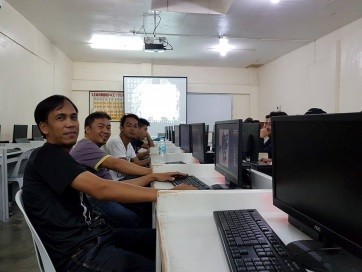 d the corresponding explanation of its essence. During the afternoon session, the participants enhanced photographs using the healing brush. One important tip emphasized during the workshop is to work with layers effectively for tracing using line arts images and to make an animated GIF in Photoshop.
     Topics about creative animation and motion comic animation were discussed on the second day session. The resource speaker pointed out that it is vital to use creativity and computer knowledge especially in choosing colors, designs and other aspects to improve the visual layout. He exhibited his sample works and taught the participants the effective technique on picturing their own designs. He also introduced other software like CorelDRAW® and other adobe products
     The final workshop asked the participants to make a logo design about "tuna fish". The final output design generated by the participants were collected and submitted to the PSITE XII officers.