Dameans Return Home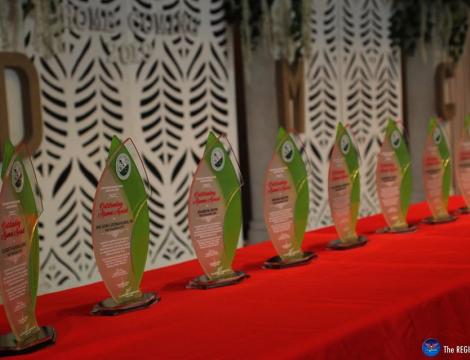 Home is where the heart and love is. No matter how far one has gone, nothing comes close to finding comfort in the loving embrace of one's home. Such is another bittersweet tale of the 2019 Alumni Homecoming of the First Notre Dame School in Asia – Notre Dame of Midsayap College.
The Gabi ng Parangal is a tribute to the outstanding contribution of the batch alumnus/alumna to the greater scope of social responsibility.
The Outstanding Alumni Awardees for 2019 are the following:
Ma. Angele Astillo-Pantino – HS Batch 2009
Annie Marissa Amelo-Balono – HS Batch 1999
Lorellie Bauzon Ostique – HS Batch 1994
Aleandro P. Pesante – HS Batch 1989
Michaelle Bauzon – HS Batch 1989
Edward M. Delfin – HS Batch 1984
Engr. Gloria C.Gecosala-Villareal, MPA – HS Batch 1979
Elizabeth Alindao Lopez – HS Batch 1974
Also featured in the Gabi ng Parangal is the NDMC Alumni Association Got Talent where jubilarians outshine each other in a Novelty Dance Competition.
There were two categories for the said competition. Competing for Category A is a match between HS Batch 2009, 1999, 1994 while Category B contenders are HS Batch 1984, 1974 and 1989.
Novelty Dance Winners: Category A
Champion: HS Batch 1994
First Runner-up: HS Batch 2009
Second Runner-up: HS 1999
Novelty Dance Winners: Category B
Champion: HS Batch 1989
First Runner-up: Night HS Batch 1984
Second Runner-up: HS 1974
The jurors of the NDMCAA Got Talent are Mr. William Candido, Mr. Roderick Bautista and Mrs. Fe Charito Lagon-Moralde
CTTO : Regina Student Publication