Feeling Blessed and Grateful: Damean TES Grantees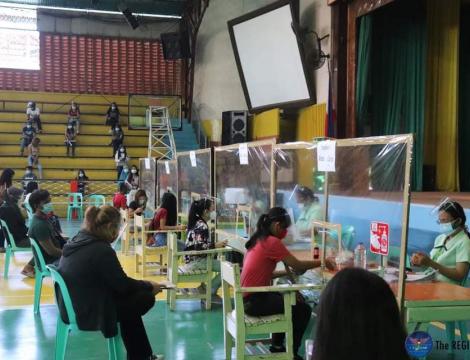 The wait did not take long for Dameans to claim their educational subsidy funded by CHED-UNIFAST. The second semester release of TES was timely and relevant as the new normal modality has landed the shores of the academic sector.
The grantees are grateful for the subsidy extended by the government, giving them the capability to pay for college education and buy learning tools for open education electronic learning . The parents and guardians also expressed their gratitude for the financial support to secure the continuity of their children's education.
The three-day TES Release Program which started on September 24 accommodated a total of 1, 449 grantees. The subsidy claim process started with the filling up of the Memorandum of Agreement. This is followed by the verification of necessary documents submitted such as valid identification card and signature specimen of the grantee and parent/guardian. The cash release was conducted at the gymnasium to ensure the observance of health and safety protocol.
CTTO : Regina Student Publication