Mama Mary: The First Missionary of Good News Celebrates Birthday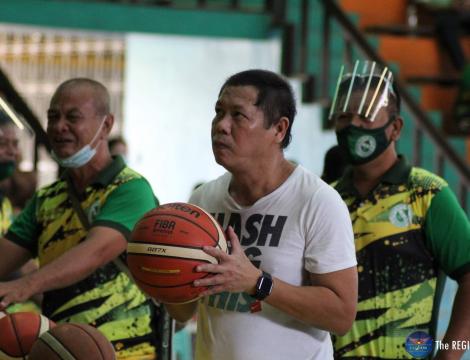 Fr. James Mallo, OMI reminisced the presence of the kids' unmistakable chatter during his homily in celebration of Mama Mary's birthday, September 8. The hugot-filled homily lightened the spirit of the personnel in this most challenging time of COVID 19 pandemic.
September 8 also happens to be the Personnel Sports Fest. There were three teams participating in the fun and adrenalin-filled event: Red, Yellow and Blue.
Fr. Jonathan R. Domingo, OMI officially declared the Opening of Personnel Sports Fest 2020. It could have been the most awaited SIDLAK 2020 but the pandemic put an end to the excitement of the students. Despite the inevitable circumstances, NDMC personnel were able to enjoy the Notre Dame day.
The three teams competed on the following events:
Basketball – M/W (Free Throw Shootout, Three Point Shootout, Skill Challenge)
Table Tennis – M/W (Singles, Doubles, Mixed)
Darts – M/W (Singles A/B, Doubles)
Badminton – M/W ( Singles A/B, Doubles)
Mobile Legends Online Game
Athletics – M/W (Shot Put, Discus Throw, Javelin Throw, Walkathon)
Biking – M/W
Sack Race – M/W
Mario Went to Town
Singing Star Vocal Solo
Singing Star Vocal Duet
Cheer and Yell
In the Over-all standing, the Blue team ranked Champion with 16 gold –16 silver –12 bronze, Red team finished First Runner-up with 15 gold – 13 silver – 11 bronze. The Yellow team is declared Second Runner-up with 11 gold – 11 silver – 19 bronze.
Fr. Domingo announced during the declaration of winners that there will be another personnel sports fest during the Oblates' Day in February 2021 to the delight and excitement of the personnel. Truly, celebrating life must go on despite the social containment of the pandemic. There will always be options and creativity to uphold the Notre Dame Spirit.
CTTO : Regina Student Publication