NDMC Celebrates Summer Fest 2023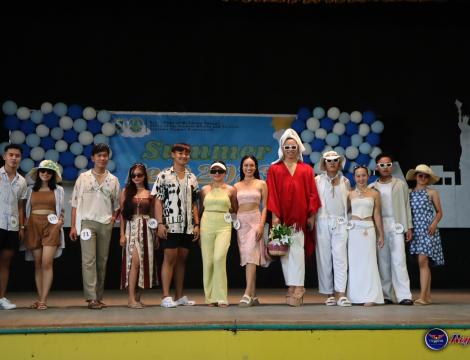 The time has finally come in the Damean Calendar! Notre Dame of Midsayap College celebrates the superb summer season as the sun shines brightly and the temperature rises on July 14, 2023. 
The highly anticipated event presented several entertaining events, including a display of summer attire and interactive quizzes. The summer fashion show was a part of NDMC's festival schedule, where students were encouraged to express themselves through colorful summer attire. The catwalk will be blazing with the season's hues and designs, from beachwear to fashionable festival outfits. Participants also show off their unique sparkle and take in the joy of the NDMC's fashion festival. The program was terrific for everyone, showcasing stunning summer outfits and beneficial quizzes for the attending students. The event was a great chance to celebrate the spirit of summer while building a sense of community, whether you are a fashion aficionado, a knowledge seeker, or simply looking to immerse yourself in the festive ambiance.
Article by: Raihana K. Rampatan
Photos by: Majalglenn S. Salvan
CTTO : Regina Student Publication