NDMC Welcome New Kapamilya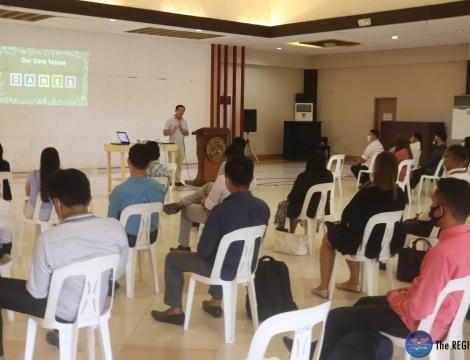 The Notre Dame of Midsayap College is the second home of shapers and shakers of the society - local, national and international. The room of opportunity in NDMC is greener, vast and vibrant. It is not a wonder why perspicacious individual choose NDMC to advance their career.
This academic year, NDMC opens its doors of employment to 39 new personnel – 34 in the teaching posts and 5 in non-teaching department.
College of Arts and Sciences – 09
College of Business and Accountancy – 03
College of Criminal Justice Education – 01
College of Education – 02
College of Information technology and Engineering – 02
College of Nursing – 07
Grade School – 01
Junior High School – 01
Senior High School – 08
Learning Resource Center – 01
President's Office – 01
ICTC – 01
GSD - 02
 An orientation program was conducted to the newly hired on August 3 at the Primera Function Hall. The orientation covers policies, guidelines as well privileges instituted in the school. Speakers of the said orientation are :
Fr. Jonathan R. Domingo, OMI – NDMC President: NDMC Vision-Mission 
Fr. Ian S. Dignos, OMI – Chaplain: Life and Works of St. Eugene de Mazenod
Engr. Ronniel D. Labio, MIT – VP for Academics: Academic Policies and Responsibilities
Mrs. Eva C. Sison, MPA – HRDM Directress : Basic Institutional Policies  
Mrs. Ma. Fe S. Mahinay, RGC, RPm – GTC Directress: Guidance and Referral System
The Blessing and Commissioning of the newly hired personnel followed after the orientation. This was conducted by Sr. Zenaida O. Sonsona, OND – CMRE Directress.
It is with great optimism and hope that these new NDMC personnel will find meaning and purpose of their profession in their new home.
CTTO : Regina Student Publication