NDMC's Long History of Excellence: Proof of the Holy Spirit Presence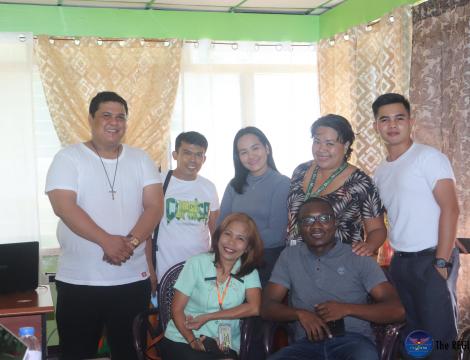 Excellence is viewed in many aspects, level and intention. In the scores of struggle and survival, NDMC has proven its resiliency and stands today trailblazing a legacy of success. If NDMC is a human, excellence is in its DNA – and everyone agrees without batting an eyelash. 
In the homily during the Holy Spirit Mass, Fr. Rockmoore Saniel, OMI, Vocation Director for Mindanao, he highlighted that the Holy Spirit's presence is ever felt in NDMC with cohesive efforts of the administrators, teachers, students and parents. NDMC continues to be the leading academic institution that nurtures dreams and molds champions. The roster of accomplished and applauded demeans anywhere in the world speaks for itself.
In the Eucharistic celebration,  Brother  Jeremie Makama Kafaka, OMI from Congo, Africa  was introduced to the congregation. Brother Jeremie will be assigned in NDMC-CMO until June 2021 as part of his exposure.  
Mahal ko kayo. (I love you all) Ano ang pangalan mo?(What is your name?)  Anong ginagawa mo? (What are you doing?) Kain tayo. (Let us eat) Maayong hapon sa inyo nga tanan.(Good afternoon to all of you) – these are some of the Filipino phrases that Brother Jeremie has learned in his new home.
"Midsayap is good. I like the place. The people are friendly. I am comfortable and I feel like a family to them." Brother Jeremie expressed his gratefulness for welcoming him in the NDMC community.
CTTO : Regina Student Publication