Reginite Scribes Upgrade Layout and Photography Skills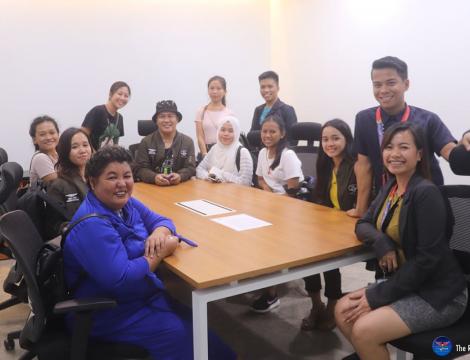 Professional growth is a process one must constantly take to become an expert. The Regina Student Publication staff together with their moderator attended a 2 -day journalism seminar workshop on layout and photography at Davao City last March 9 – 11.
The seminar was conducted at the main office of Midtown Printing Co. Inc. Mr. Eric Santos of MPCI was the resource speaker.
Day 1 Activities:
Arrival of the Student Publication team
Tour around the Midtown Printing Plant in Toril, Davao City
1stseminar session on Layout
Day 2 Activities:
Continuation of the seminar about Layout and Photography
Hands on Layout for the Reginites
School tour at the Malayan Colleges Mindanao
Day 3 Activity
Visit to the Presidential House
The goal of the layout session is "to do layout like a pro." as what Mr. Santos said. This will also provide a head start to a wider scope in editing and manipulating the Adobe InDesign and Adobe Photoshop.
While the photography session focused on capturing photos that tell a story. All that was learnt from the workshop is sure to enhance the journalistic growth of Reginites.
CTTO : Regina Student Publication