Solidarity Night Caps PAASCU Consultancy Visit to CN, CITE and CCJE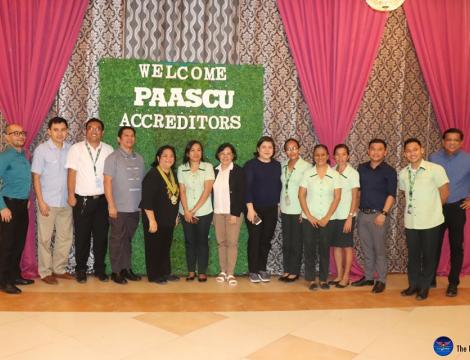 January 24, 2020 could have been an ordinary day for anyone but not for the personnel of the College of Nursing, College of Information, Technology and Engineering and the College of Criminal Justice Education.
It is the day many revelations and points for further improvement as the PAASCU team during the consultancy visit. The team assessed the capabilities of the three colleges for Level 1 Accreditation which most likely will take place 6 months from now during the formal visit.
The respective deans and faculty of the three colleges are all ears and heart to the suggestions and advices of the PAASCU team which give them a head start for the coming big day.
Documentation, justification, collaboration, upgrade and procurement are just some of the key words toward facing the accreditation head on.
The whole day was devoted on evaluation and assessment which was just fitting to end with a relaxing solidarity night.
Deans of the visited college were all out giving song numbers to the surprise and appreciation of everyone. Not to be outsmarted is the song and dance numbers from the PAASCU team.
Everyone had a good time and truly enjoyed each other's company.
The PAASCU team is headed by Dr. Maria Luisa Uayan, the Chairman (CN), Mrs Maria Loida Benabay (CN), Dr. Alfie Sarmiento (CCJE), Dr. Charlyn Janog (CCJE), Engr. Einstein Yong (CITE), Engr. Mia Eleazar (CITE), Dr. Elmer Haro (CITE), Engr, Neil Capricho (CITE)
CTTO : Regina Student Publication