TES Second-Semester Release Tickles Dameans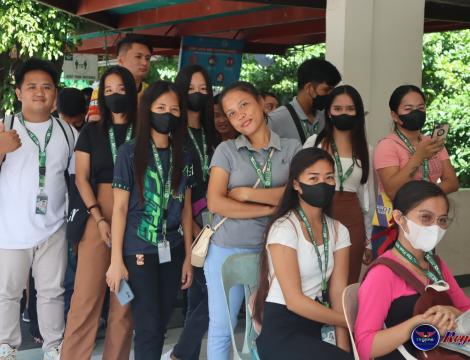 Nothing feels more magical than catching sight of the power of 'manifesting for TES this sem' turning 'Thank you, Lord, for the TES!' and "thank you" is an understatement to express the gratitude felt by the Dameans.
As one of the programs of Republic Act 10931 (Universal Access to Quality Tertiary Education Act), the Tertiary Education Subsidy (TES) is one of the amenities students look forward to. Funded by the Commission on Higher Education-Unified Financial Assistance System for Tertiary Education Act (CHED-UNIFAST), the second-semester issuance of TES was prompt and pertinent since the new normal mode and full face-to-face classes had docked in the higher education sector's waterfronts. 
Waves of laughter dominate the portals of NDMC despite the clash of examination schedules and TES release schedules. Since the examinations have already started, students who missed paying for their tuition settle their accounts in the Business Office.
Bequeathing trust and confidence among the students, the disbursement of TES no longer requires the parent's or guardian's presence, thus making it optional. 
A total of 1,554 beneficiaries received the grant, leaving students jubilant and excited for the next release of TES.
Article by: John Dane A. Fontanilla
Photos by: Majalglenn S. Salvan
CTTO : Regina Student Publication