Unleasing the Cool: NDMC's SSG Officers Gear Up for Summer 2023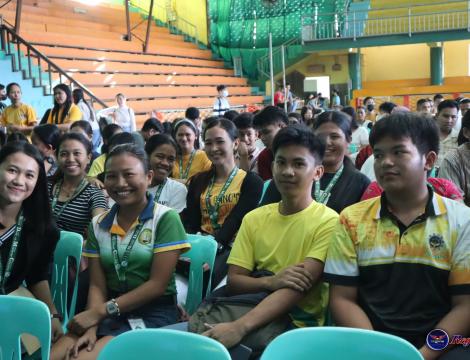 Shaking off the academic blues and igniting the sizzling summer spirit, the Notre Dame of Midayap College is set to captivate students with an electrifying summer fest. 
Thanks to the dynamic Supreme Student Government (SSG) team, the stage is set for an unforgettable orientation that will leave attendees buzzing with anticipation. 
The Summer General Assembly is set to open the doors for the new breed of leaders to introduce themselves and their vision for the NDMC for the next academic year. A contagious wave of enthusiasm sweeps through the crowd, with smiles painting the faces of participants awaiting this thrilling event.
Article by: John Dane A. Fontanilla
Photos by: Majalglenn S. Salvan
CTTO : Regina Student Publication